DLC (downloadable content) was first announced by overkill_bo on the Steam forums on 5 March 2012.[1] Since then, two DLC packages have been released. The No Mercy heist, made jointly with Valve as a noncanonical Left 4 Dead crossover, was released for free to all players on the PC platform on 25 July 2012. The Wolfpack, which includes two new heists and a new upgrade tree, was made available for purchase on 7 August 2012.
Soundtrack
Edit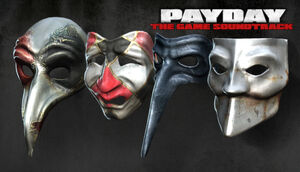 No Mercy was released for free to PC players on 25 July 2012, alongside Infected masks and a new menu theme. The plans for the PAYDAY – Left 4 Dead crossover were first confirmed on 21 May 2012 by Ulf Andersson, Game Director at Overkill Software:
As perceptive gamers will have noticed, several hints have recently been dropped into PAYDAY: The Heist, which has led to various rumors. We are excited to be able to confirm that an in-depth collaboration between OVERKILL and Valve is currently in production.

We are working on a very cool blend of PAYDAY and Left 4 Dead. I am sure it is so exciting that it will have some players check into the hospital before we are done.[2]
The hints referred to are a advertisements of a model who looks very similar to Zoey in Diamond Heist and Left 4 Dead med packs scattered in groups of four throughout Panic Room.
Overkill Software released a trailer on 15 June 2012,[3] revealing that the crossover heist takes place in Mercy Hospital, a location in Left 4 Dead; however, it is not a prequel. Instead, it takes place a few hours before the outbreak at Mercy Hospital.[4]
On October 30th, 2018, No Mercy was made into a level in PAYDAY 2, having retconned it being non canon to the story of the PAYDAY franchise.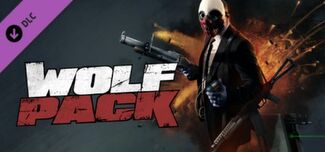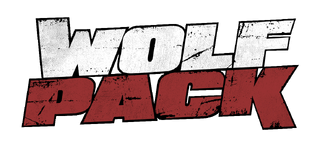 "In the upcoming Wolf Pack DLC, you can acquire Wolf's personal stash of guns, gear and heists!
Purchase the Wolf Pack DLC to host two epic new heists, free for all to join. Also included: the Technician skill tree, which includes three awesome new weapons, a crew bonus, new player upgrades, the deployable sentry gun equipment, and a raised level cap."
—In-game description
Price: $9.99/£7.99. Can be bought on Steam and the PlayStation Network ($9.99/£6.45).
The Wolf Pack was released for the PS3 on August 2, 2012 and for the PC on August 7, 2012. It was first mentioned in the May 15 patch.
It contains the following in-game items:
Read more about it here.
References
Edit
Community content is available under
CC-BY-SA
unless otherwise noted.